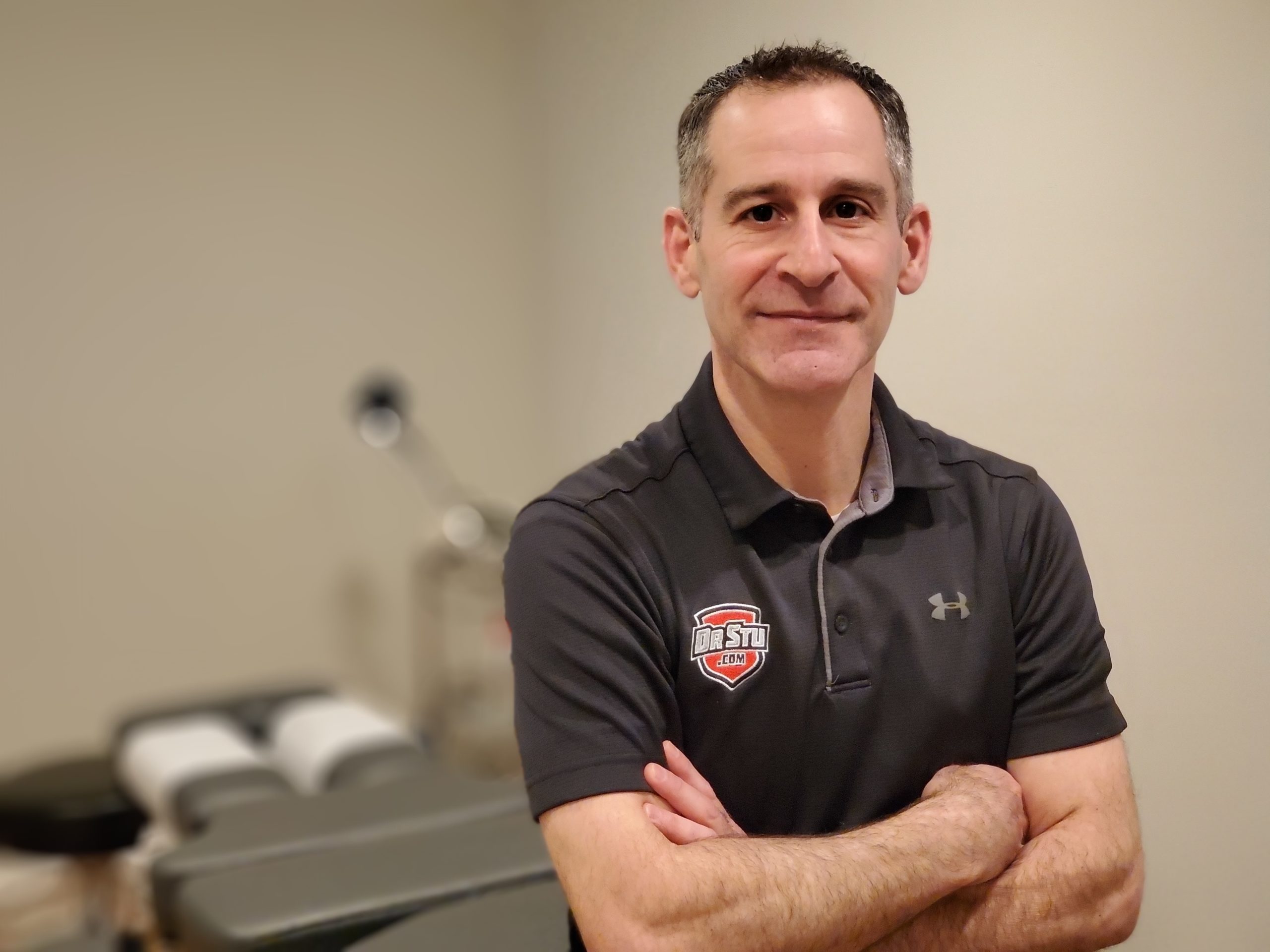 Welcome to DrStu.com
My website is a place for our patients to get information and solutions to health and wellness questions. I am passionately committed to giving high-quality health-care, education and special attention to each individual patient and their family. I want to help you achieve your health and wellness goals, so you can express your life to the fullest! -Dr. Stuart Weitzman, DC, BS, DIBCN, CACCP, ART, GT, CKTP, CES, PES, FMS, SFMA, TPI, NKT
Latest News
OUR OFFICE HAS MOVED into our LOVELY NEW FRESH LOCATION!  It is VERY CLOSE, just down the street.
The new office is now located at 35 Adams Street.
1 Hr Parking on the street in front of the office or across the street there is 1-2 Hr Parking in the Public Lot at the Bedford Hills Post Office.
Please come by and say hello!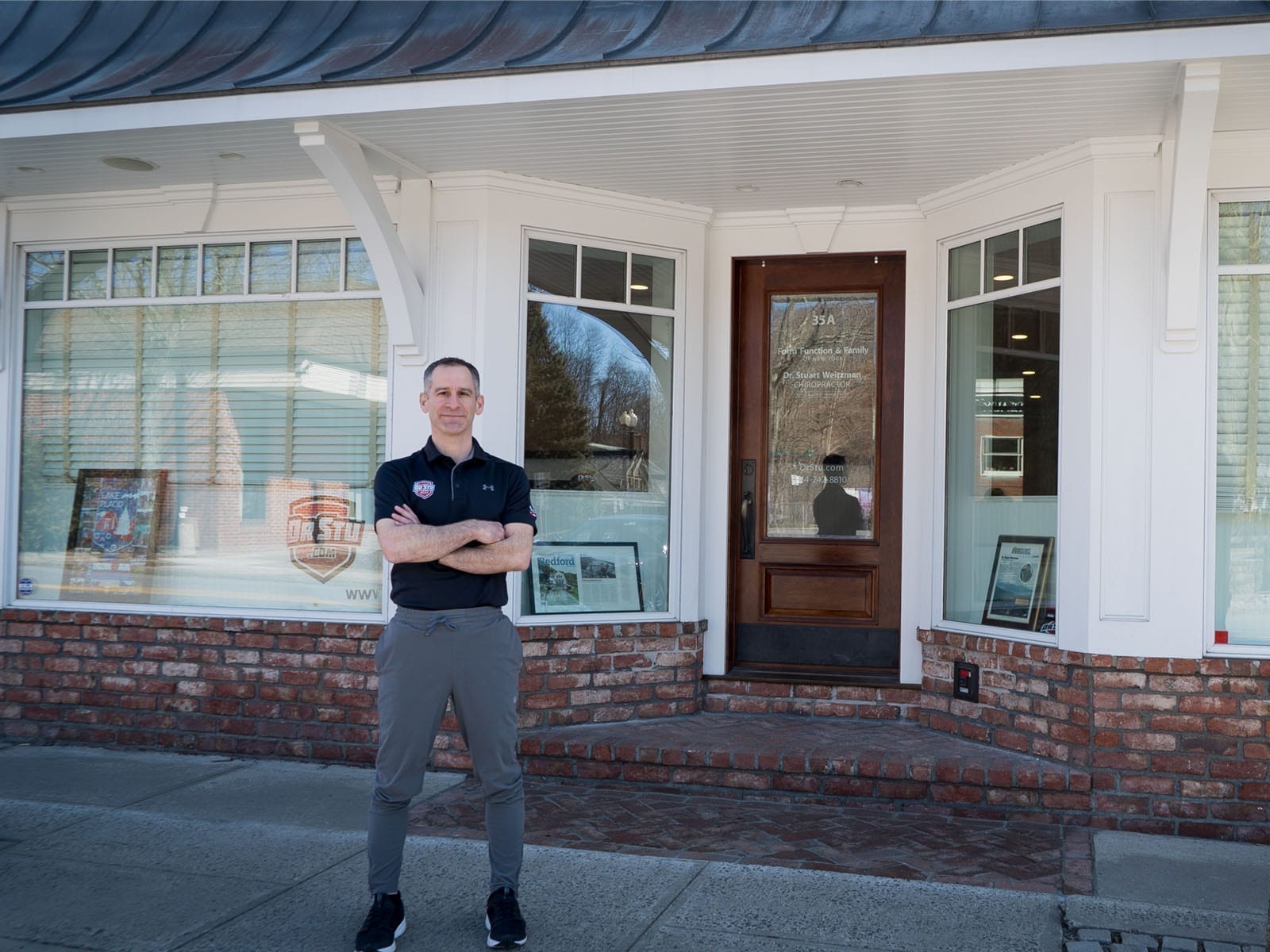 The New Office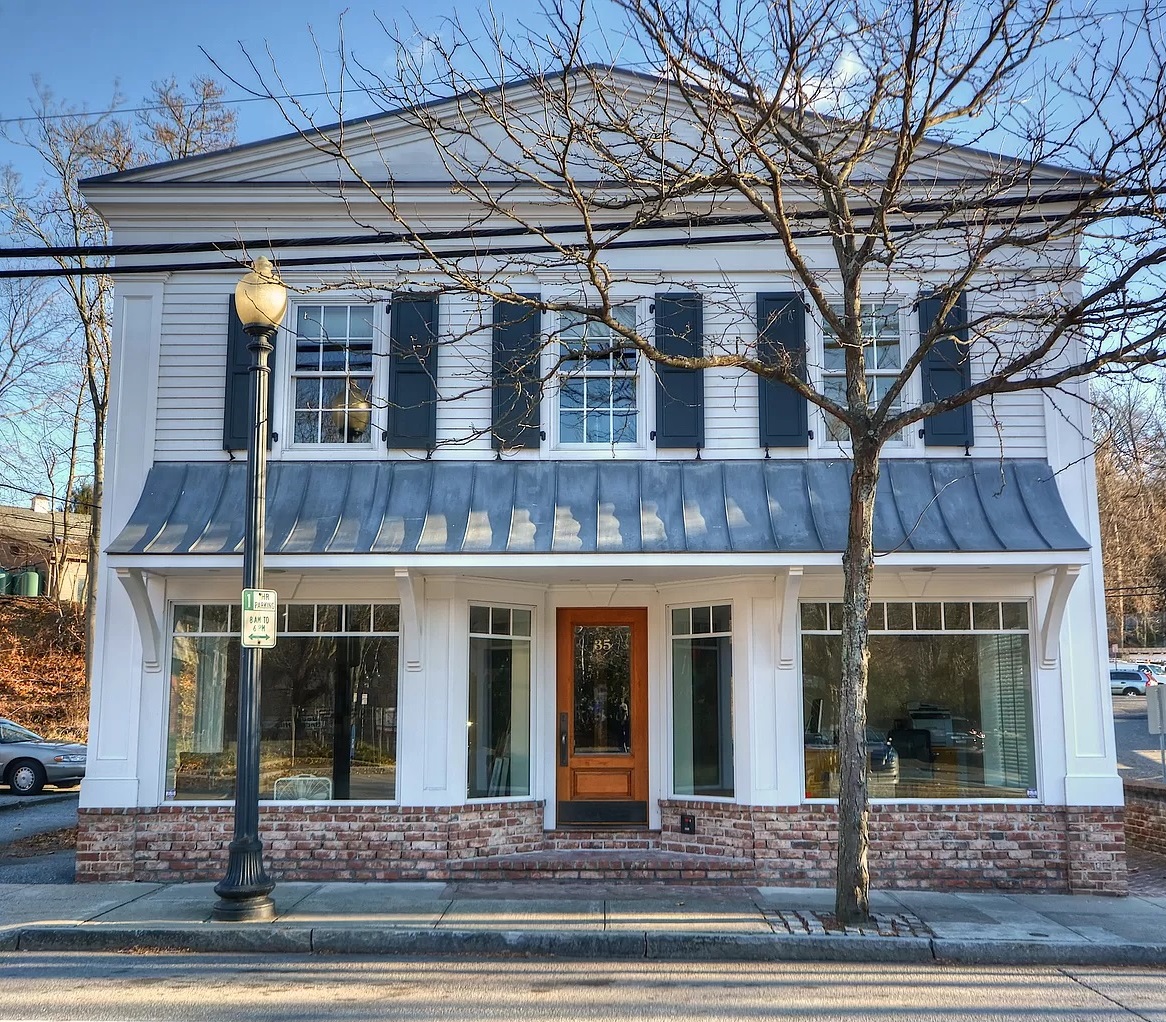 Family Care
As the father of 3 active boys, he understands kids and loves to take care of them with chiropractic. His boys have had their spines checked since they were born to make sure they are functioning optimally to stay healthy. DrStu completed a post-graduate degree in Pediatrics and Peri-Natal Care from the International Chiropractic Pediatric Association to receive his Certification from the Academy Council of Chiropractic Pediatrics and is Diplomate eligible. DrStu enjoys and holds in high regard that he sees many babies, children and pregnant women in his practice.
"Where Families Bring Their Athletes"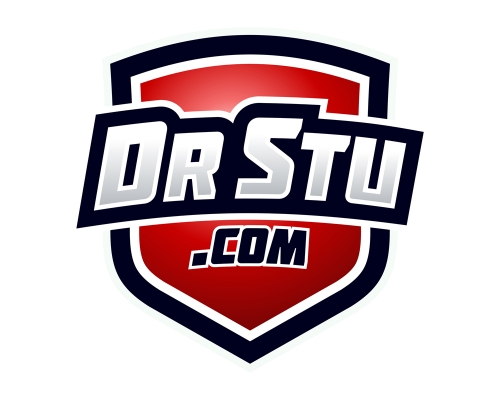 Sports & Performance Care
As an avid Marathon runner, Ironman triathlete and former soccer and college lacrosse player, Dr. Stu understands the demands placed on our bodies.
Along with Chiropractic techniques, he utilizes many techniques, such as ART (Active Release Technique), Graston Technique, Cold Laser, Kinesiotaping and Physiotherapies, to get injured athletes back playing and well athletes to maximize their performance.
"Where Athletes Bring Their Families"
Read More about Sports & Performance Care
Testimonials
Thanks to Dr. Stu, I successfully completed the More Half Marathon on April 15. Two months ago, I didn't think there was any way that this would be possible!
In December, I decided to train for the half marathon. I had been a casual runner (3 to 4 miles once a week), so preparing was going to take a great deal of training. My plan was to add a running regimen to my exercise routine which had previously consisted only of spinning and boot camp classes at the gym. For the first 4 weeks, my training went well. Then, during a boot camp class, something went wrong during one of the weight exercises, and I felt a sharp and excruciating pain in my right leg. At first I ignored the pain, and I tried to continue to work out, but after one week, I realized that I would need some intervention in order to resume my training. I consulted a trainer at the gym, and she suggested that I see a chiropractor. I showed her a list of the chiropractors who were covered by my insurance company, and without any hesitation she recommended Dr. Stu. I was leery of seeing a chiropractor for this pain, but since my training had come to a complete stop, I was feeling desperate. Dr. Stu performed a thorough evaluation and diagnosed the problem. He adjusted me that day and twice a week for 3 more weeks. I could feel the improvements and was thrilled with the diminished pain. By the end of the treatments, my body was back to normal. I continued my training without any problems or any pain, and I successfully completed the half marathon. Without Dr. Stu's help, I would have never achieved my goal.
From a runner in pain
Back In December, I was In so much lower back pain and discomfort that I could hardly stand up straight, let alone walk. It was really starting to kick my butt. In January, I made my first visit to Dr Stu. Dr Stu told me I had issues with certain SI joints, problems with ligaments, scoliosis, along with other issues with some muscles in my legs. I started going to Dr Stu 3 times a week! A week later, I decided that I would like to participate in the More ½ Marathon in honor of turning 40 in December. I was hardly in any "back shape" to start training, but Dr Stu kept "tuning" me up. A week after I decided to run I went backwards in my therapy by shoveling snow during a storm. Back to square one. I kept my 3 times a week visit and started to feel so much better – looser, straighter and stronger. After awhile I was able to drop my visits down to once a week. As I was decreasing my visits, I was increasing my training for the 1/2 marathon. I was feeling good for the most part. Whatever issues I was having a sore lower back, tight IT band, charlie horses, Dr Stu helped me get rid them all with other techniques for muscles we recognize that each patient is a like ART and Graston. 3 months after I started seeing Dr Stu, I started and finished (without stopping) the More ½ Marathon. I also beat my goal. A few days after the marathon I went back to Dr Stu and once again he "tuned" me up. I thank Dr. Stu for all his work on me and his continuing to learn more for all his patients. Dr. Stu inspire not only by his knowledge and love of being a chiropractor but by his involvement in sports and fitness.
Nicole K
From a cyclist
Three weeks before long anticipated bike race I woke up with bad neck pain and figured that it will be no race for me this year. I couldn't move my head left or right. Went to see Dr Stu he treated me and in couple of weeks I was 100% better. Race day came and I was able to participate and complete Tour of Battenkill! Thanks Dr. Stu
Rade P
From a patient with a sports injury
Since seeing Dr. Weitzman on a regular basis I'm able to move freely without any pain. It's easier for me to do sports, since I'm very active. I'm very grateful to my coach for recommending me to Dr. Weitzman
Michael C
From a pregnant patient
I went to see Dr. Weitzman when I was 31 weeks pregnant. My baby was breech. I wanted the baby to turn to avoid having to deliver by C-section. I found doctor Weitzman through the ICPA website for the Webster technique. I saw the Dr. 3 times a week for 2 weeks and then 2x/wk for 2 weeks. After 11 visits, two weeks before my due date, my obgyn confirmed by ultrasound that the baby had turned. I am beyond grateful to the doctor for turning the baby. I know that she turned because of his chiropractic adjustments. I was thrilled to have an extremely easy labor and delivery, and I am unbelievably grateful to Dr. Weitzman for his brilliant work and making this happen. My recovery from labor was also quick and easy. Words can not express my gratitude to Dr. Weitzman. I feel truly blessed that I found him.
Nicole P
From a family
My family and I have been going to Dr. Stu for about five years now. We started taking my son to Dr.Stu when he was just a few months old and my daughter when she was only seven days old! Since then, we've found that chiropractic adjustments have helped our children recover quickly from any colds or illnesses. In fact, chiropractic care is our first line of defense for our family. We all see Dr.Stu at the first signs of illness. His gentle techniques and easy manner have always made it easy for the kids to get adjusted. My son, who is now five years old, and my daughter, who is two years old, love their adjustments and look forward to seeing Dr.Stu every month. Chiropractic care is definitely something we all believe in–not only for sickness, but also for general well-being.
Marisa and John
From a young patient
Nick enjoys Dr. Stuart and likes to talk about sports while he is being treated. Dr. Stuart is really great with kids. Our family is better for knowing Dr. Stuart
Nick's Mom
Bedford Hills Family Chiropractic
35 Adams Street, Bedford Hills, NY 10507
(914) 242-8810
Map & Directions