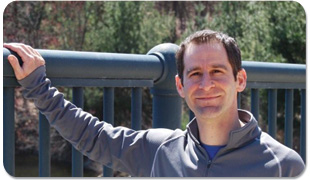 Dr. Stuart Weitzman was born and raised in Westchester County. He started playing sports as a child and received varsity letters in Soccer and Lacrosse in high school. Then he played college lacrosse at SUNY Geneseo. After chiropractic school, he continued to play soccer in various leagues to stay active and compete. Dr. Stu now focuses his energy on strength training, trail running, running long, and Triathlons. He is a multiple-time marathon and ultra race finisher and an IRONMAN® to test what our bodies are capable of.
It was in high school that Dr. Weitzman was introduced to Chiropractic after his lower back was affecting his ability to play lacrosse. It was only after only two weeks of Chiropractic care that he was to play as well as he ever had and felt great! He kept getting adjusted throughout the season and noticed that his health had improved. His asthma and allergies were nearly gone.
He then attended Life University in Marietta, GA to get his Doctorate of Chiropractic and a Bachelors of Science in Nutrition. Dr. Weitzman decided to move back to Westchester to serve the community. He initially worked in a multi-discipline office in NYC and worked alongside Orthopedists, Neurologists, Physiatrists, Surgeons, Physical Therapists and Acupuncturists. Dr. Weitzman then started his own private practice in Bedford Hills, NY in 2000 and Stamford, CT in 2013.
Dr. Weitzman believes you can never stop learning. He has done a lot of post-graduate work to receive certifications, diplomate and degrees in Chiropractic Neurology, Pediatrics/Peri-Natal Care, National Academy of Sports Medicine, Active Release Technique, Graston Technique, Kinesio Taping, Functional Movement Screens, Selective Functional Movement Analysis and from the Titliest Performance Institute. He is constantly taking seminars to learn more about the latest information and to better serve his patients.
Dr Stuart Weitzman is married with 3 healthy and active boys that keep life exciting. He lives locally and is involved in the community.
Bedford Hills Family Chiropractic, PC and Form Function & Family, LLC is a place where people can come for health and wellness. His practice consists of families and is a comfortable environment for you to achieve your health and wellness goals.
"Express Life to the Fullest Through Chiropractic!"
An Interview with Dr. Stu on the CPR Dave Show
Dr. Stu in the News
Westchester County Business Journal, Getting Back in the Game Read the article>>
Record & Review, Katonah 5K See the Newspaper Clipping>>
Taconic Road Runners, Ask the Experts Read the article>>
Image & Impressions Magazine, Neighbors You Want to Know Read the article>>
NW County Life Magazine, People: Healing Hands Read the article>>
Record & Review, Leatherman Loop, Pound Ridge See the Newspaper Clipping>>
NW County Life Magazine, People: In Good Hands Read the article>>
South Salem Presbyterian Church Newsletter, Why I Run the Memorial Day 10K Read the article>>
Letter from Eileen Fisher about Taking Steps Toward Wellness Read the letter>>
Taconic Road Runners Are You Breaking the Law? Read the article →
Letter from New York State Senate for participating in To Your Health Read the letter>>